Kitchen Remodeling
A kitchen is one of the most useful and liked areas in a home and for more reasons than preparing meals. Kitchens provide a social environment, a kid's place of discovery and an adult's place for a convivial drink. Yet most Balinese kitchens are designed for more practical utility. Ahimsa fully understands the concept of a Western kitchen, a space that should be bright, open and functional. We also evaluate how you want to use this special space and work with you on personal designs and renderings.
In addition to newly built homes and kitchens, Ahimsa is able to redesign your kitchen's existing space to improve functionality; make or expand into an adjoining room for an open floor concept; relocate your kitchen within your home or villa; or create a semi or open kitchen that overlooks your lush garden, patio and pool.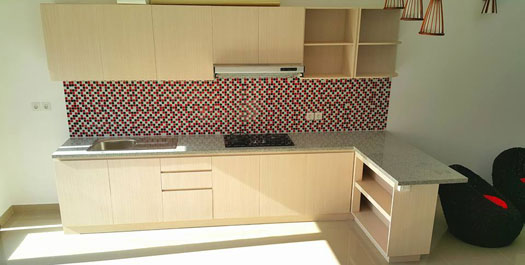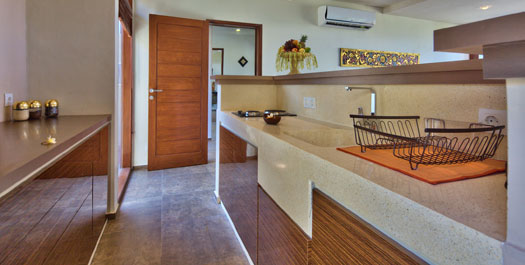 Mission statement
To provide our discerning international clients a practical and comprehensive approach with peerless attention to detail that results in building comfortable, quality, modern-Balinese living environments.